IT Talent Recruitment Campaign Software Engineer  
The international competition for the best software engineer talent is getting tougher every day. Oslo Region Alliance is therefore inviting your company to join an innovative, one-of-a-kind recruitment campaign, where you will get access to talent you wouldn't get elsewhere!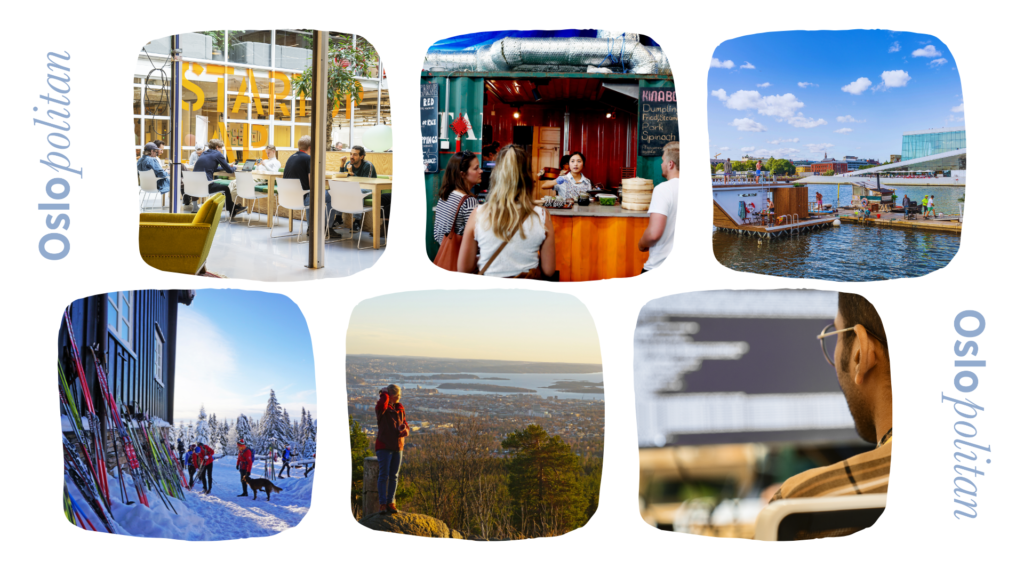 Our newest campaign is changing the game when it comes to recruitment by combining place marketing with company branding and job profiles. Sounds interesting?  
International software engineer (developers, front-end, back-end, full-stack, mobile, etc.) is one of the most sought-after profiles in the world at the moment, and companies need to stand out from the crowd. How can your company do that?  
We suggest putting the Oslo brand first and getting the candidates excited about relocating here. The Oslo region has a lot to offer and by combining that with the job opportunities that your company offers, we are confident we will get great candidates registering for our campaign, ultimately leading to hiring opportunities for you.  

Join our information meeting on September 5th to learn more about the campaign!
Sign up here, and add the event to your calendar here. 
How does this work? 
Luckily for you, we have already tried and tested this method of recruitment, and we know that the campaign will provide you with great candidates you wouldn't get elsewhere.  
We will utilize social media (both paid and organic) to reach our intended audience of software engineers, with the goal of getting them to register in the Oslo Talent Pool. The talent pool is a database of internationals who are willing and able to move to the Oslo region for work, where they fill in information about their background, which we will use to match the profile you are looking for.  
Candidates will go through an initial screening by the Oslo Region alliance, and a team of recruitment companies we are working with before your recruiter will get access to the profiles that match your criteria. One candidate can be sent to more than one company, so there is no "maximum" number of candidates a company can receive.  
What kind of companies should join?  
Daring companies looking for new, innovative ways to further their company branding

 

Recruiters willing to look outside the box of regular recruitment methods and who want to receive pre-qualified candidate leads for software engineer positions

Companies who see the value of improving the international recognition of Oslo as a place to work

 
What are companies required to contribute?  
Positive energy and a motivation to make this a great campaign by attending the digital meetings (a list of meeting dates will be provided)

A nominal fee that will go to the marketing of the campaign to ensure you get high-quality candidates. Marketing cost will depend on the number of current employees and will be shared at the information meeting on September 5th. 
What's the catch? 
There is no catch, we are looking for a win-win opportunity for you and for the Oslo brand.
We have a cap on how many companies get to join, so this is a first come – first serve opportunity. 
We want to recruit companies who are passionate about making Oslo a more attractive place to work for international talent, is this you? 
The initiative is led by the Oslo Region Alliance, an alliance of 64 municipalities in the Oslo region with the goal to strengthen the Oslo region internationally as a competitive and sustainable region. We run Oslopolitan, a website for international talent in the region, as well as working both politically and practically with talent attraction and retention for the region.  
See the slide deck for more information, and the FAQ for the most frequent questions about the campaign. 
Want to learn more? 
We are hosting an information meeting on Teams, September 5th and you can register here, and here is the calendar invite.
For questions, please contact Mari Strømsvåg mari.stromsvag@osloregionen.no / phone +47 975 83 987.